Give, Host, Cook: The 8 Most Gift-Worthy Cookbooks of 2021
Like our headlines lately, it seems that cookbook names are getting longer and longer. We're here for it, as the cheeky, stylized, yet remarkably practical nature of these modern cookbooks is everything we're after in the kitchen lately.
Gift them, buy them for yourself — just be sure to take advantage of the opportunity to cook with all eight of these incredible chefs…
For the hard-core foodie: That Sounds So Good: 100 Real-Life Recipes for Every Day of the Week: A Cookbook |Carla Lalli Music, formerly the food director of Bon Appétit and author of the James Beard award-winning, Where Cooking Begins just published this brand new guide. We can get behind the one-liner here 100%: "Great food is an achievable part of every day, no matter how busy you are; the key is to have go-to recipes for every situation and for whatever you have on hand."
For the minimalist: Food52 Big Little Recipes: Good Food with Minimal Ingredients and Maximal Flavor | We've been big fans of Food52 from day one. Inspired by their regular column of the same name, their latest cookbook features 60 recipes with minimal ingredients.
in the know eats: Cook, Eat, Repeat: Ingredients, Recipes, and Stories | If 90's and Aught's fashion is back in style, let's bring back with it everything about Nigella Lawson. This Brit brought her hedonistic-realistic style of cooking to TV eons ago, yet we're still ready for anything she's got to offer. This homey cookbook is filled with the kind of deliciously adaptable recipes you'd expect.

the craving you didn't know you had: | Meet Joanne Lee Molinaro, @thekoreanvegan your most in-the-know friend is already obsessed with her. This book went NYT-bestseller immediately thanks to Molinaro's wildly personal and unique take on Korean food.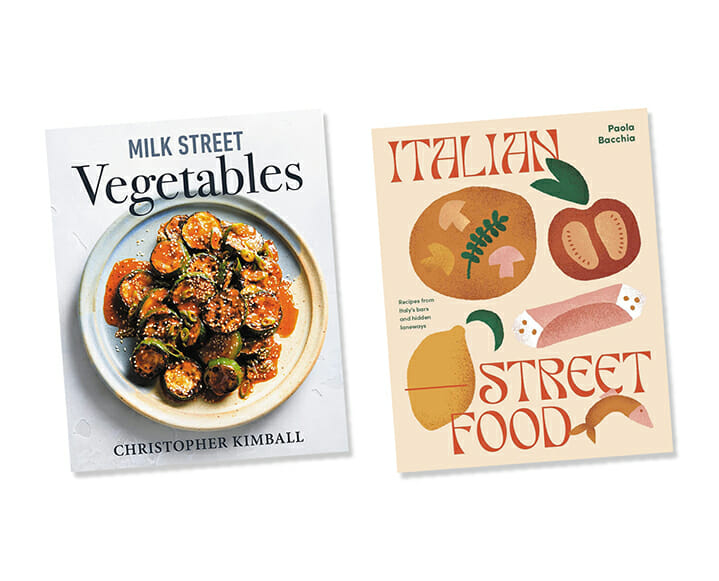 You had us at hello: Italian Street Food: Recipes from Italy's Bars and Hidden Laneways | Since Italian bars and alleys are the stuff of dreams, we assume we don't need to tell you much about this cookbook, but to offer that it serves up everything you're dreaming of recreating from that Italian vacay, plus a few under-the-radar recipes that'll impress your well-traveled friends.
What did we miss? Tell us your favorite cookbook of the year in the comments!
Share the post "Give, Host, Cook: The 8 Most Gift-Worthy Cookbooks of 2021"