Work-From-Home Lunches
I've been working from home for 7 years so you could say I have a lot of practice. But the one thing I still struggle with is lunch. I bank on leftovers most days but oftentimes I'm either a) short on time or b) hangry and desperate. The combo isn't so good. That's why I've learned that if I don't meal prep lunches or have a short-list of 20-minute or less lunches then I'm in trouble.
Few things are better than having a healthy lunch prepped and ready. I love opening my fridge to find leftovers or pre-prepped meals and snacks! So today, I wanted to share some ideas that are perfect for lunches while working from home.
I'm breaking it up into two categories: recipes that you can prep in advance and then assemble at lunch time and recipes that can be made in under 20 minutes. My thought is that you can meal prep the first set on the weekend and then for the second half of the week, you can make the quick recipes.
MEAL PREP LUNCHES
Quinoa Taco Salad – Taco salad is always a good idea. This meal with inspire you to incorporate more plant-based meals into your life that are full of flavor and good-for-you ingredients.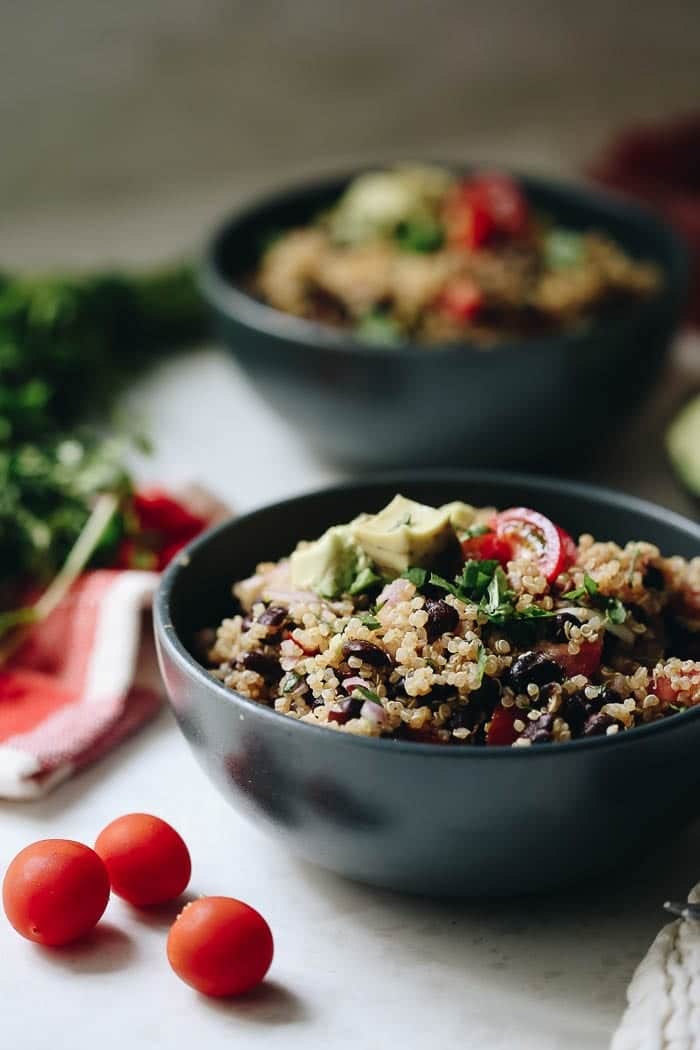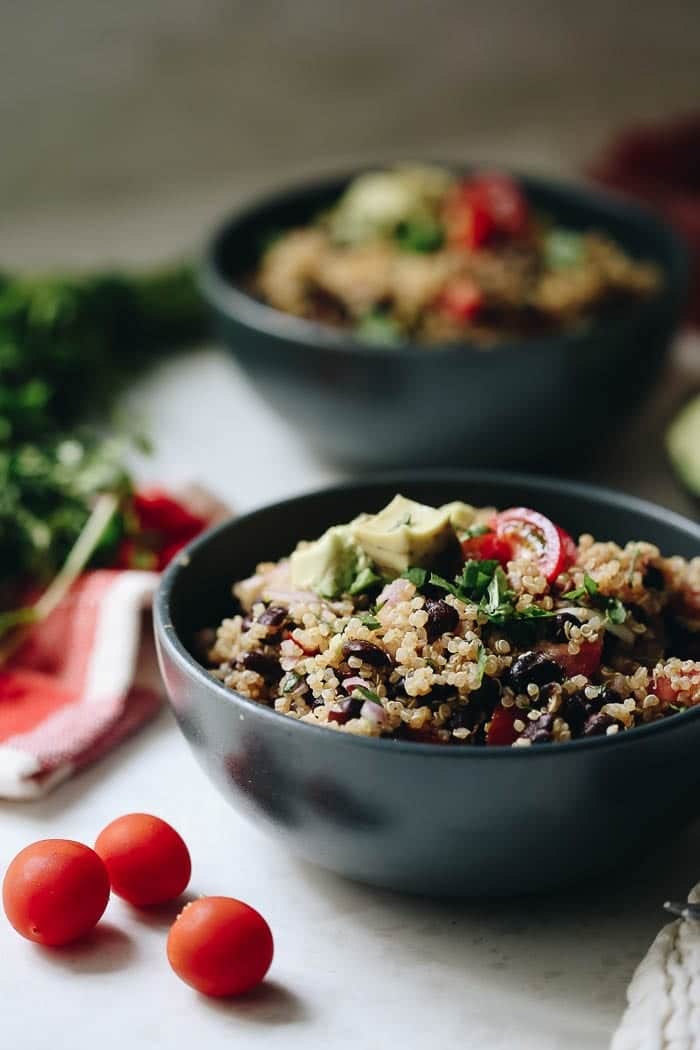 Chinese Chicken Salad – Obviously my favorite salad has to make the list! The crunchy cabbage holds up so well when prepped in advance!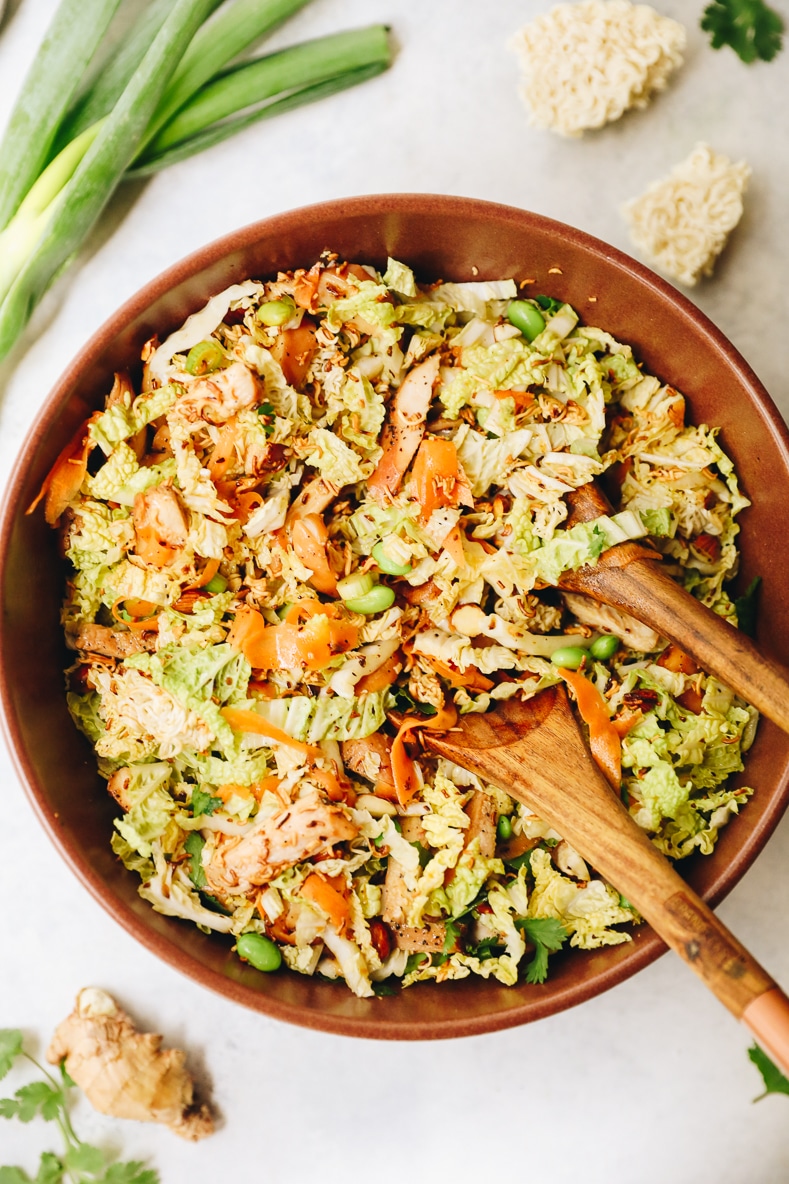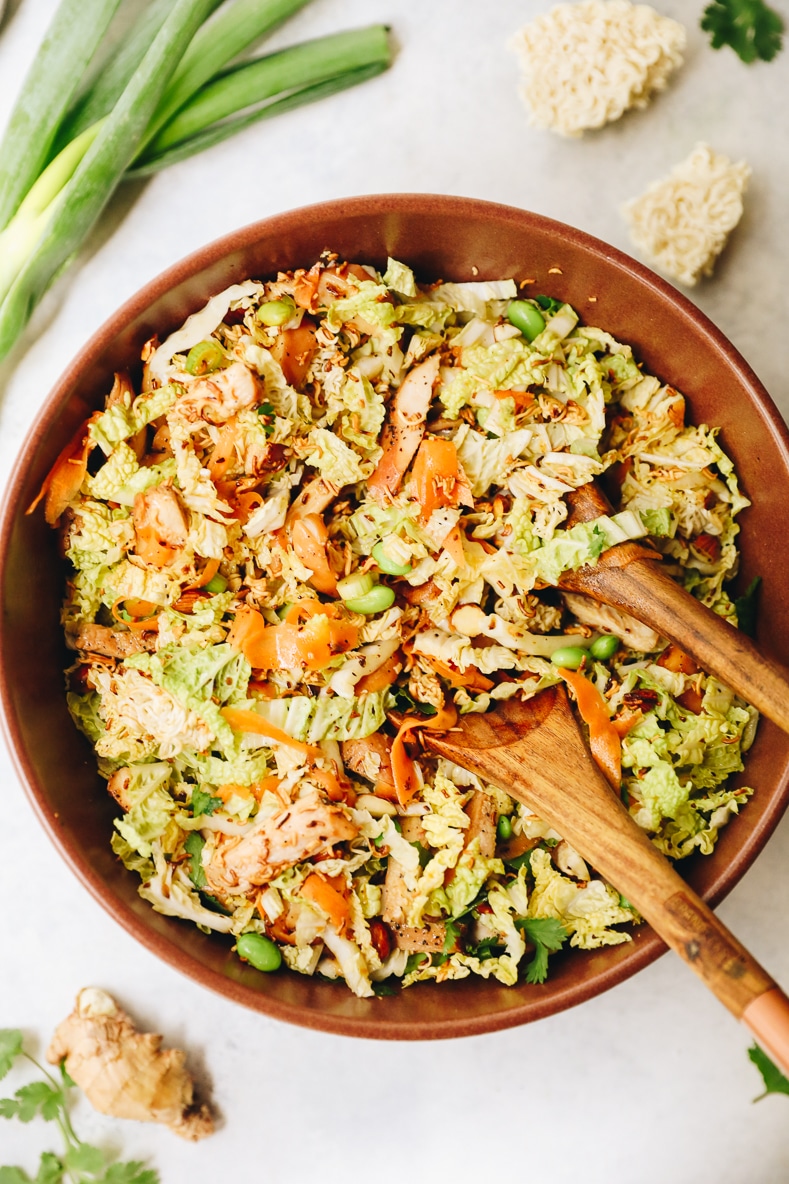 Cilantro Lime Tofu Bowls – This recipe doesn't quite make the 20-minute cutoff but it's so crazy delicious and simple to make that you need to have it on your meal prep list! An easy vegan recipe the whole family will love.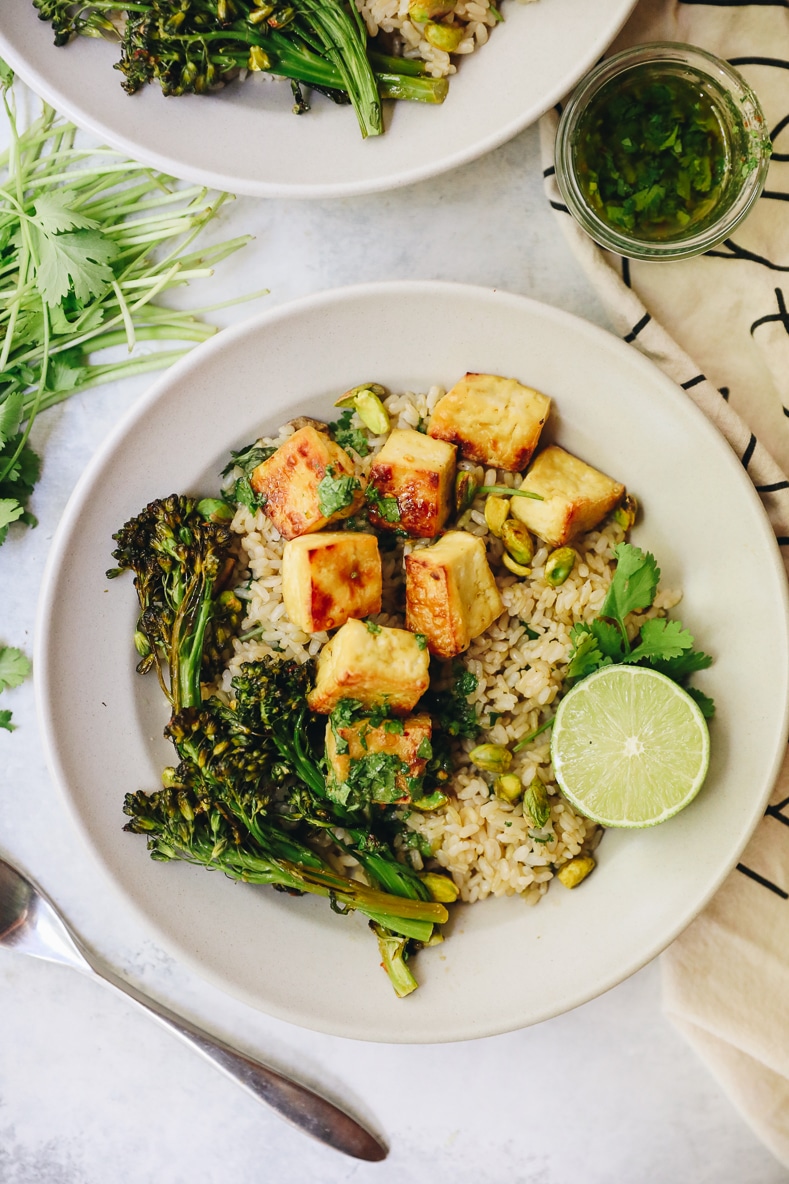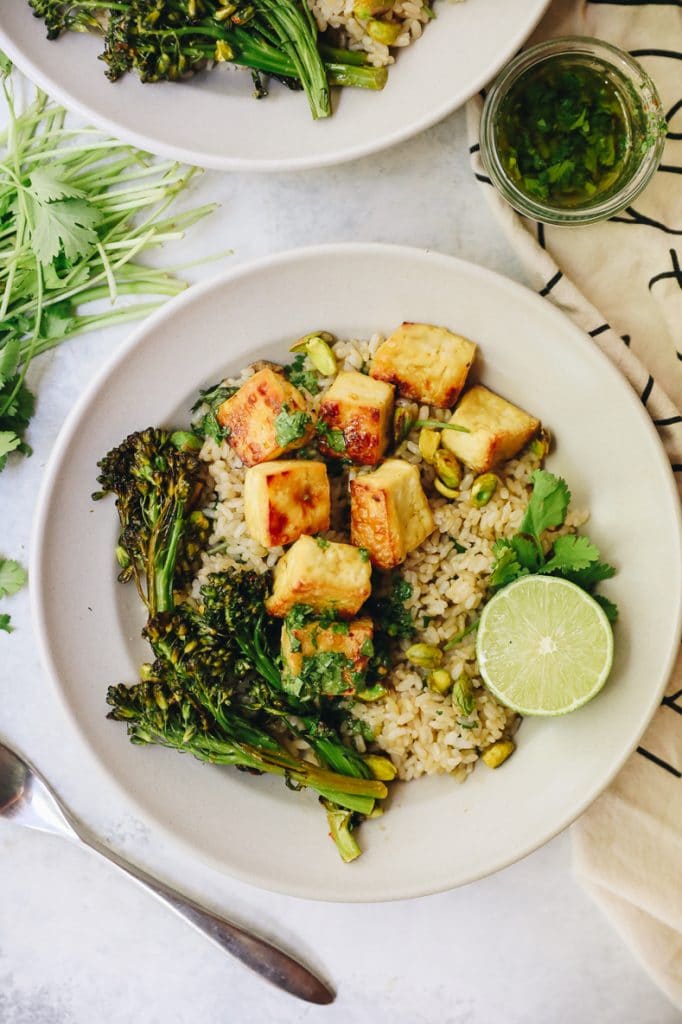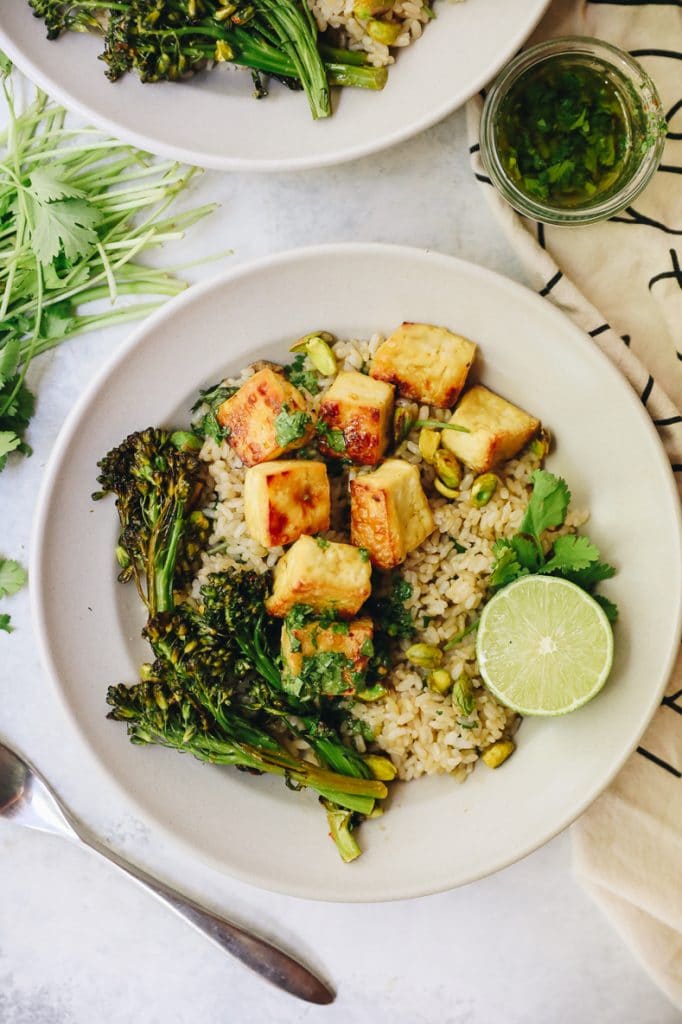 Copycat Chipotle Burrito Bowls – Copycat Chipotle… need I say more? Prep all of the components in advance and mix up your custom burrito bowl on the day of!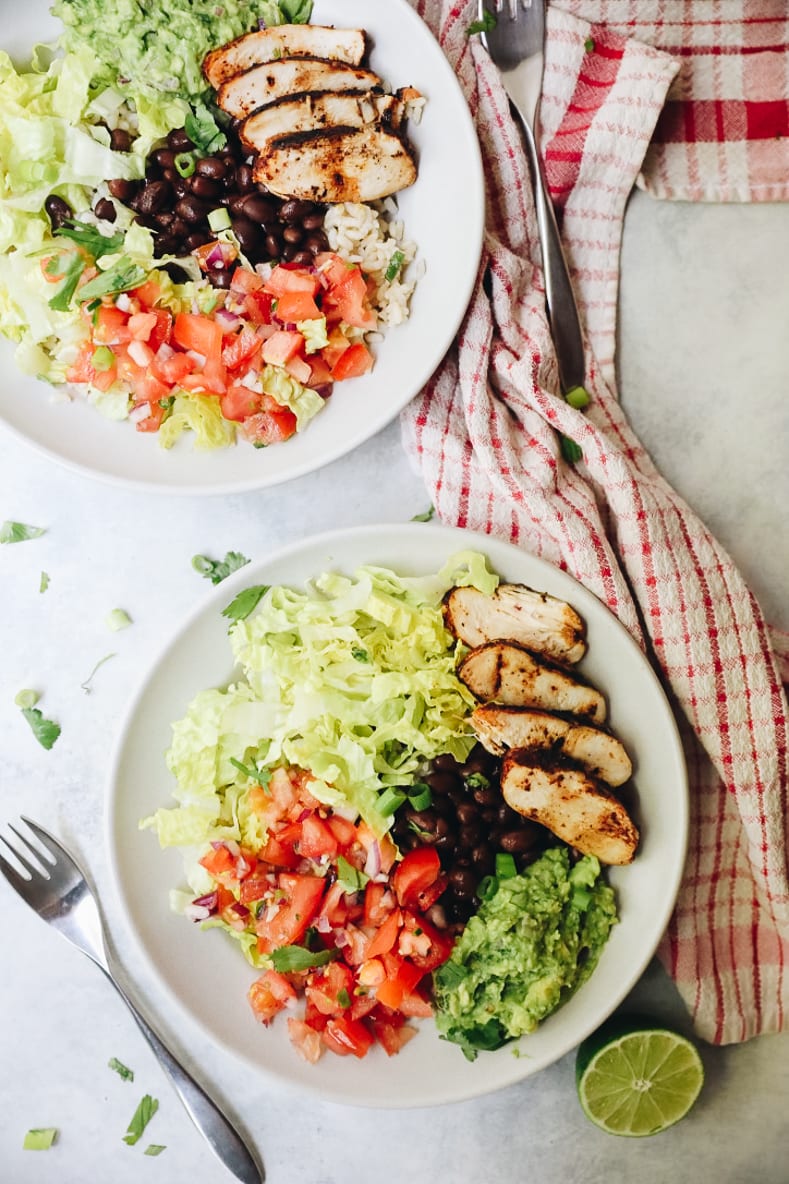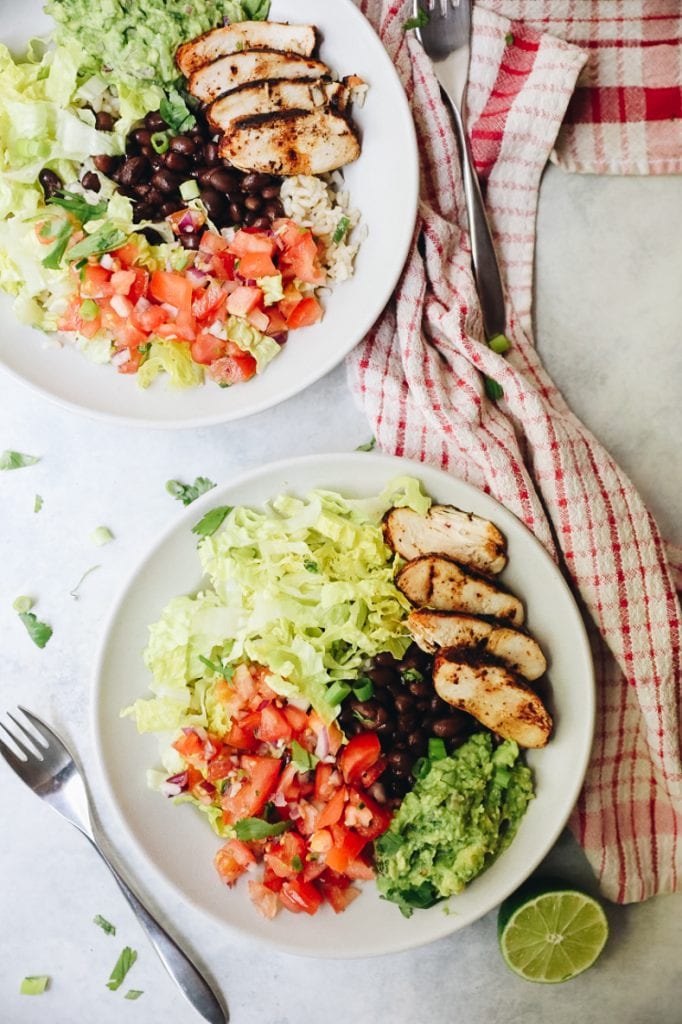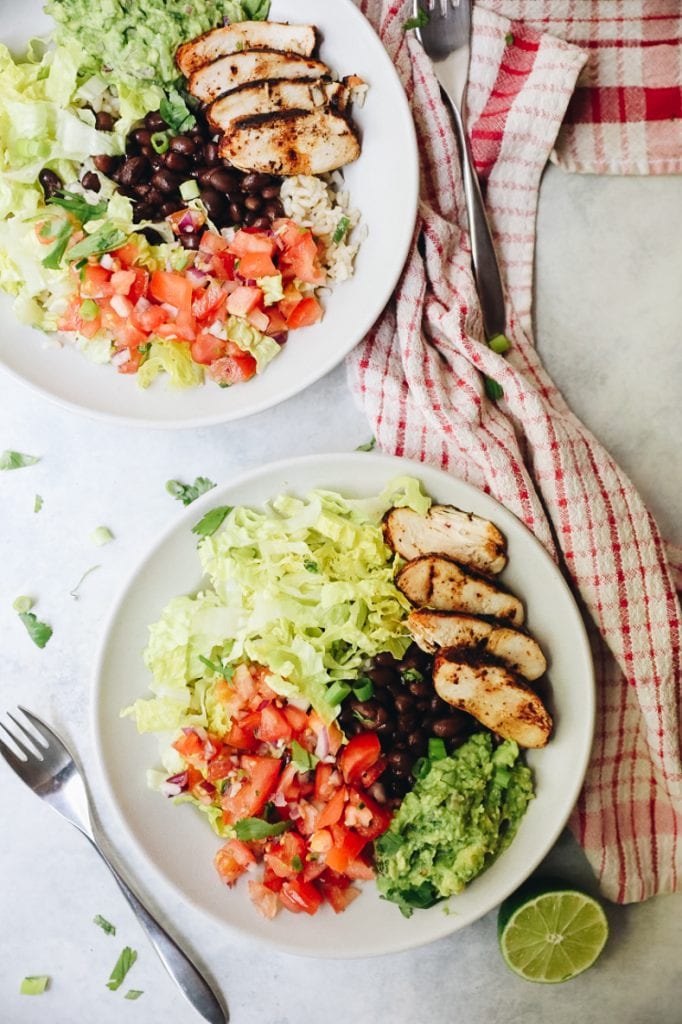 Kimchi Fried Rice – Few things are better than leftover fried rice. Pro tip: don't cook the eggs when you're prepping, just cook them while you reheat the rice mixture!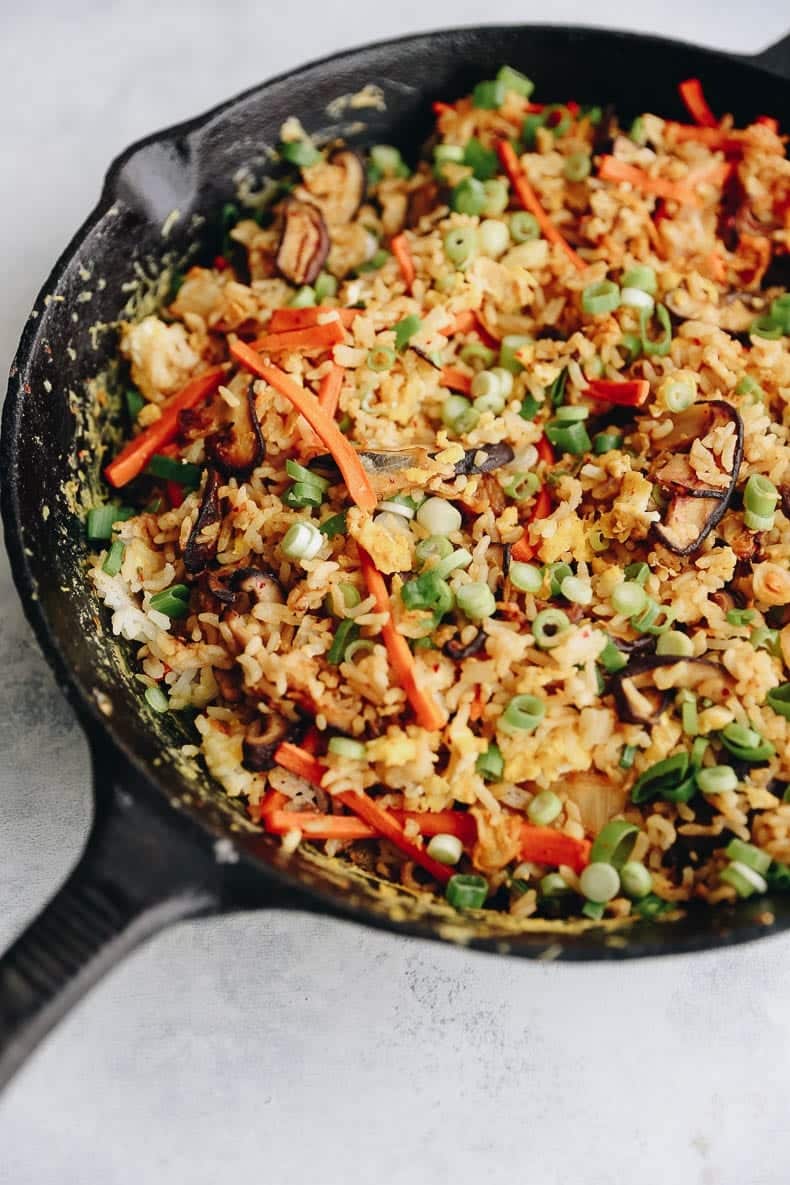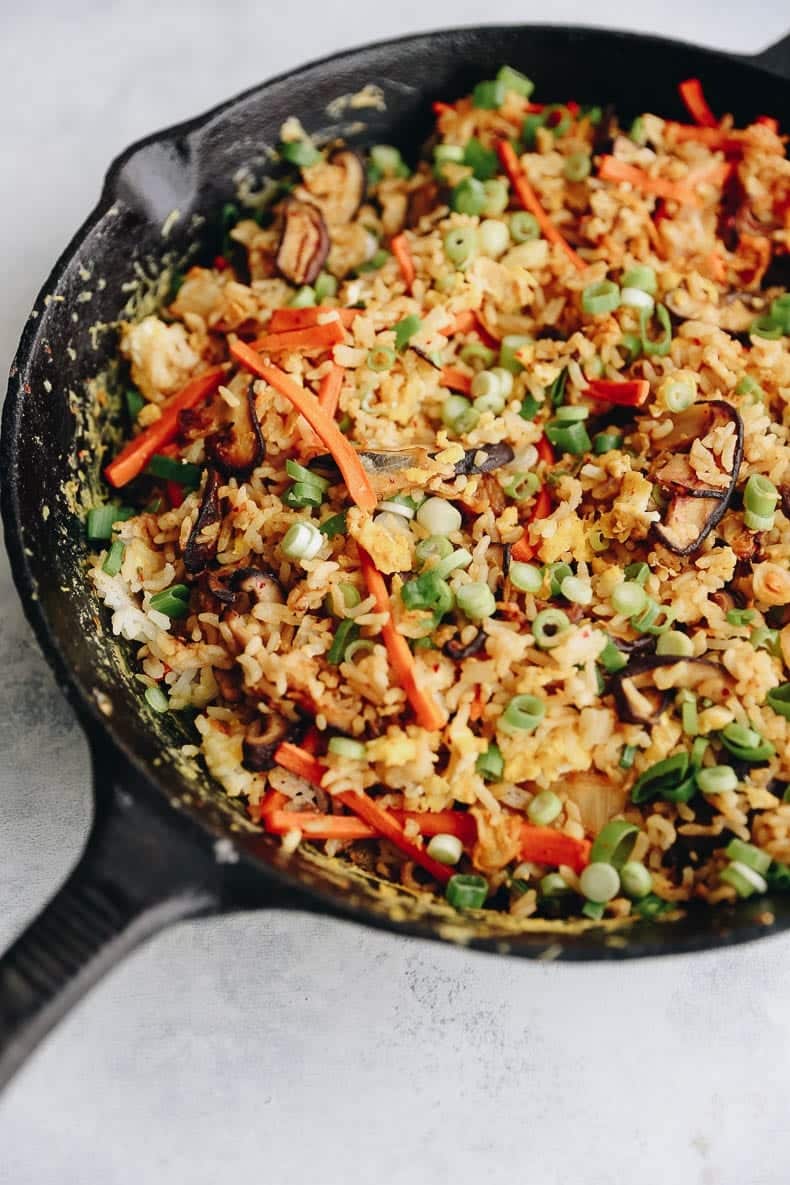 Crispy Tempeh Bowls with Turmeric Rice – Possibly my new favorite plant-based meal! Prep all of the components in advance and mix at lunch for a filling, veggie-filled work from home lunch.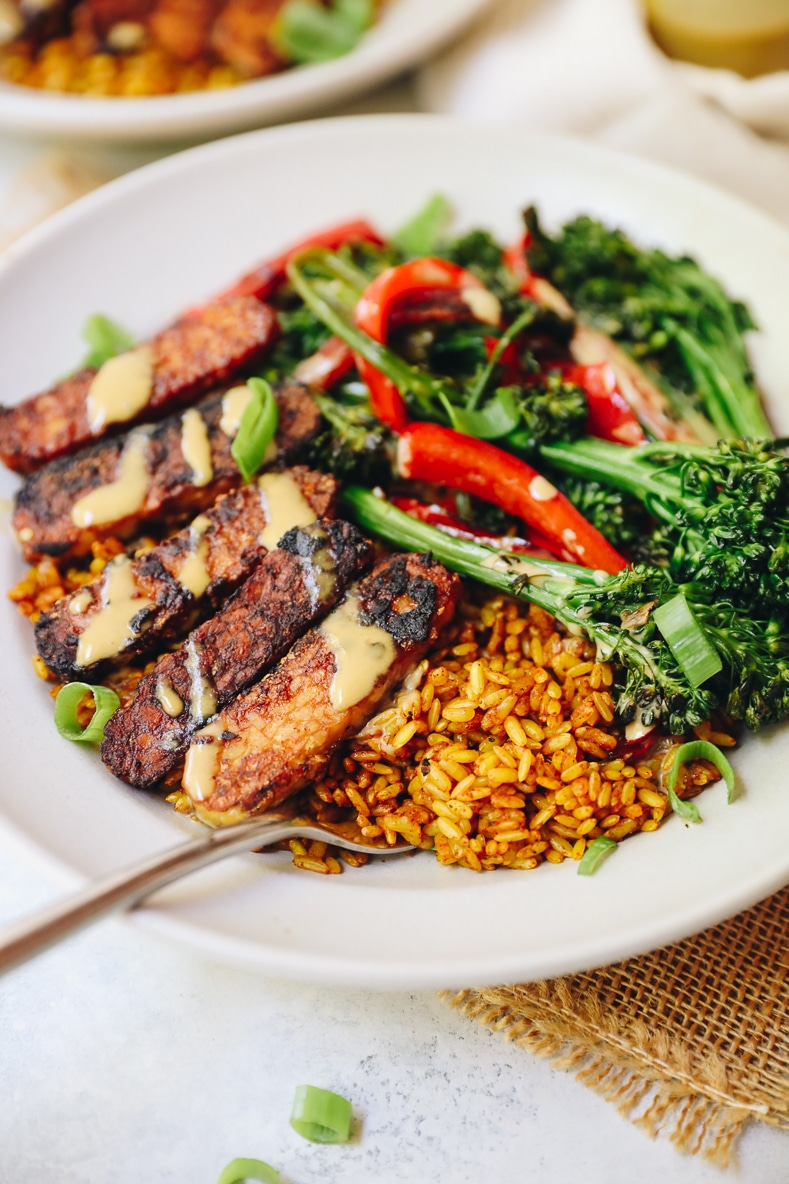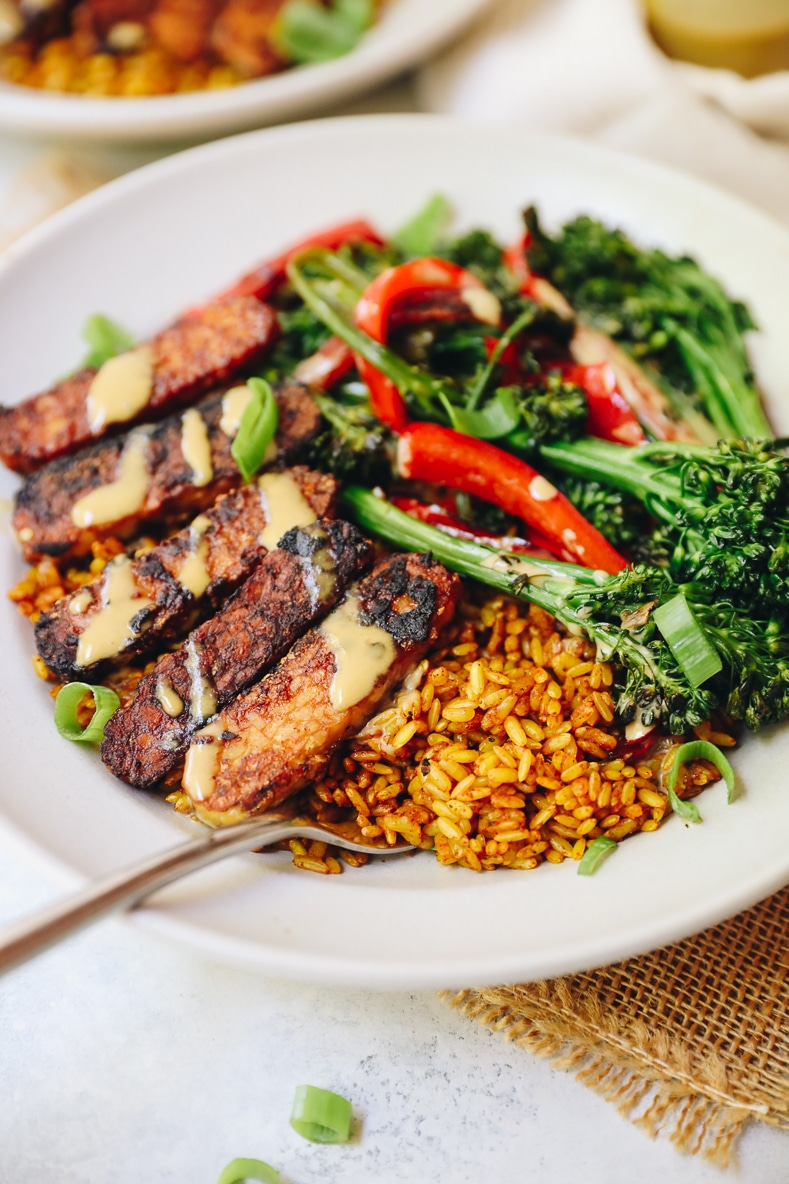 UNDER 20 MINUTE LUNCHES
Veggie Pad Thai – Get the taste of your favorite Thai dish with a vegetarian twist in just 20 minutes! I know pad thai isn't your typical lunch but if it's ready in 20 then why not?!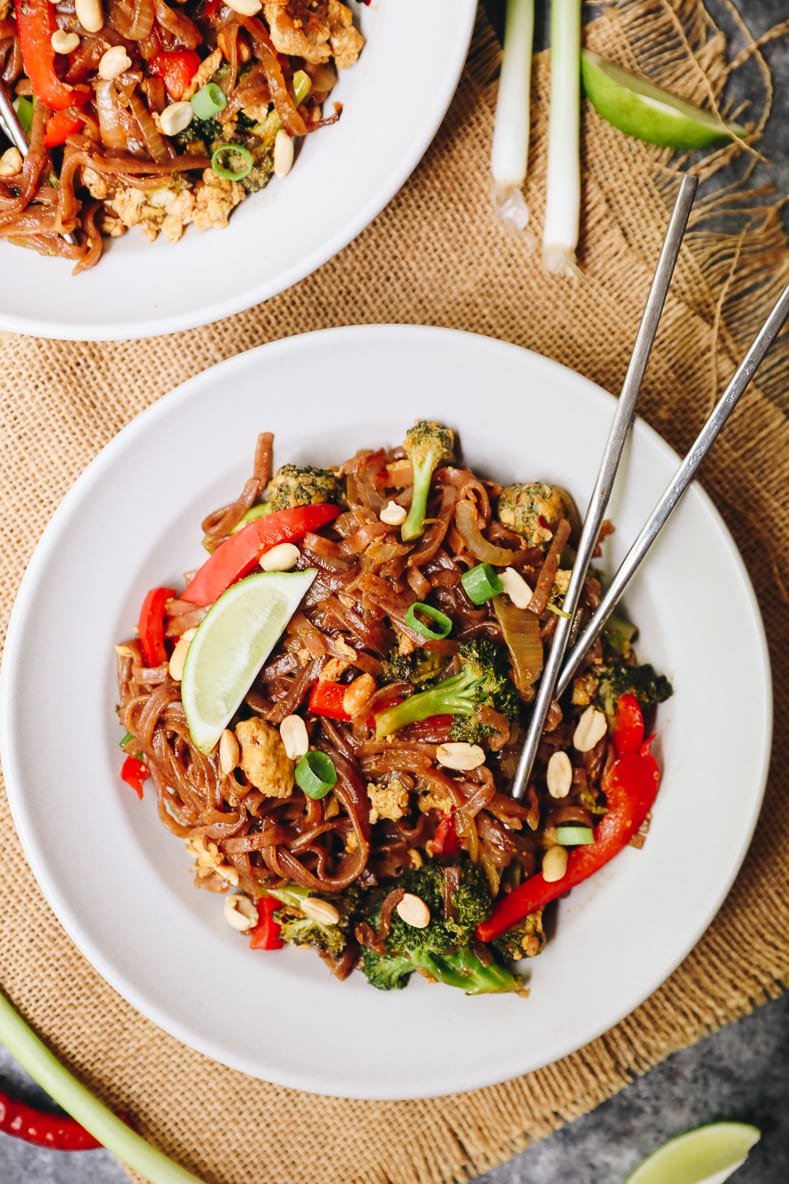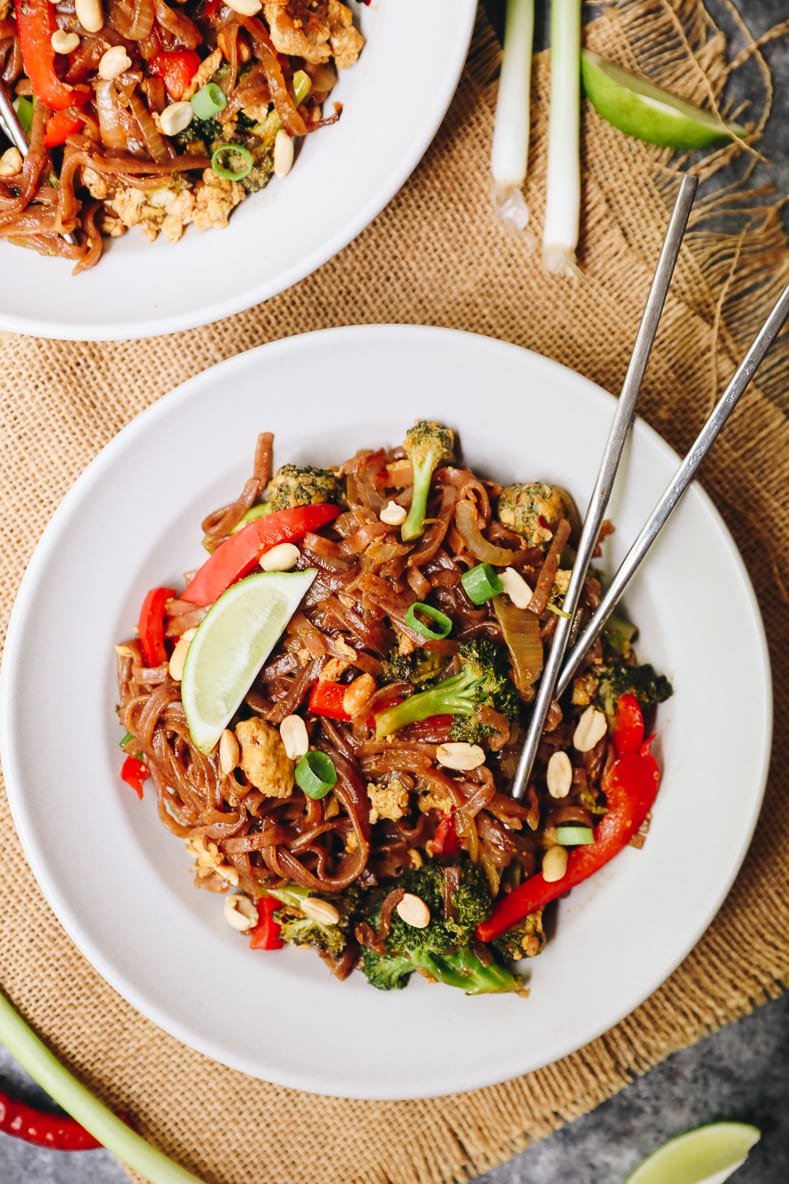 Avocado Tuna Salad – A delicious lunch in just 10 minutes! Swap the mayo for avocado and enjoy this tuna salad over greens, with chips or as a sandwich or wrap.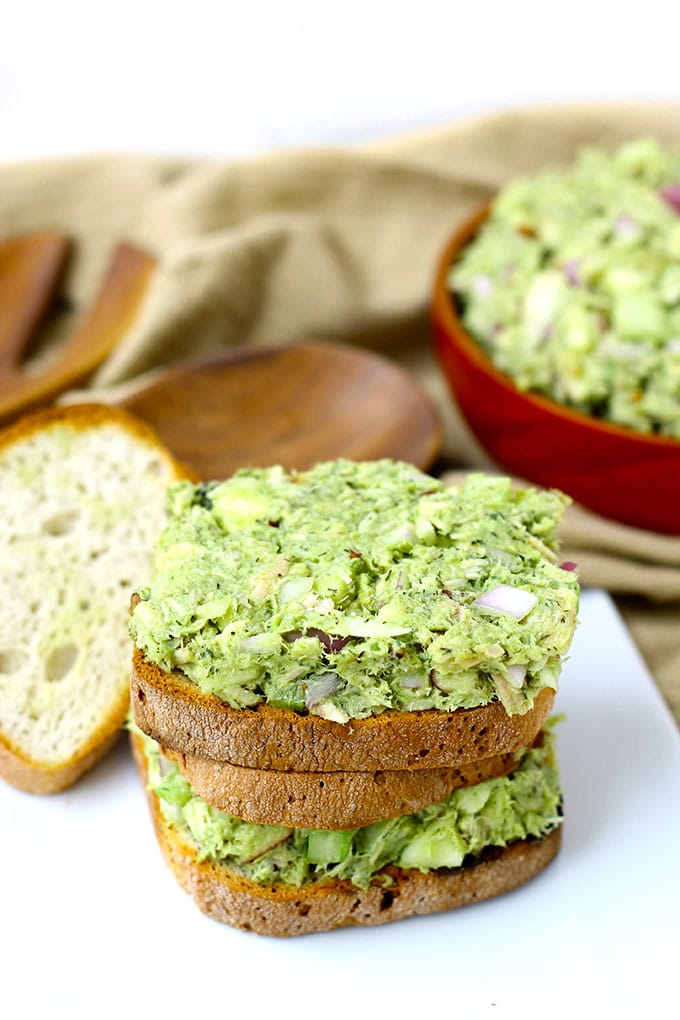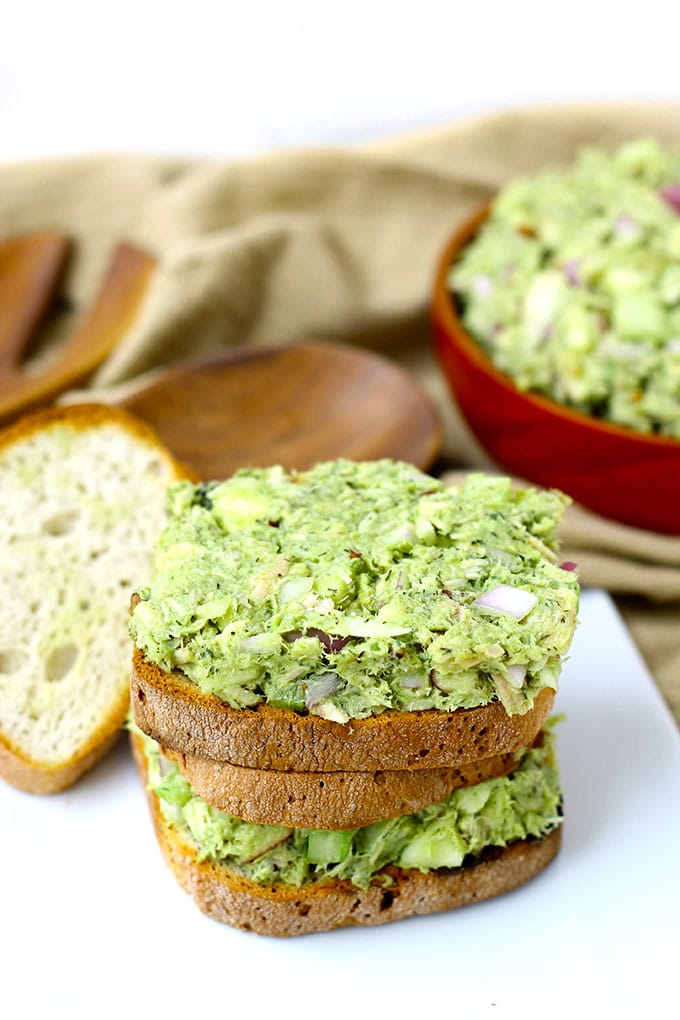 Buffalo Chicken Salad – Few things are better than chicken salad at lunch. This recipe takes chicken salad to the next level with a zesty paleo buffalo sauce. Perfect in a sandwich or on sliced celery!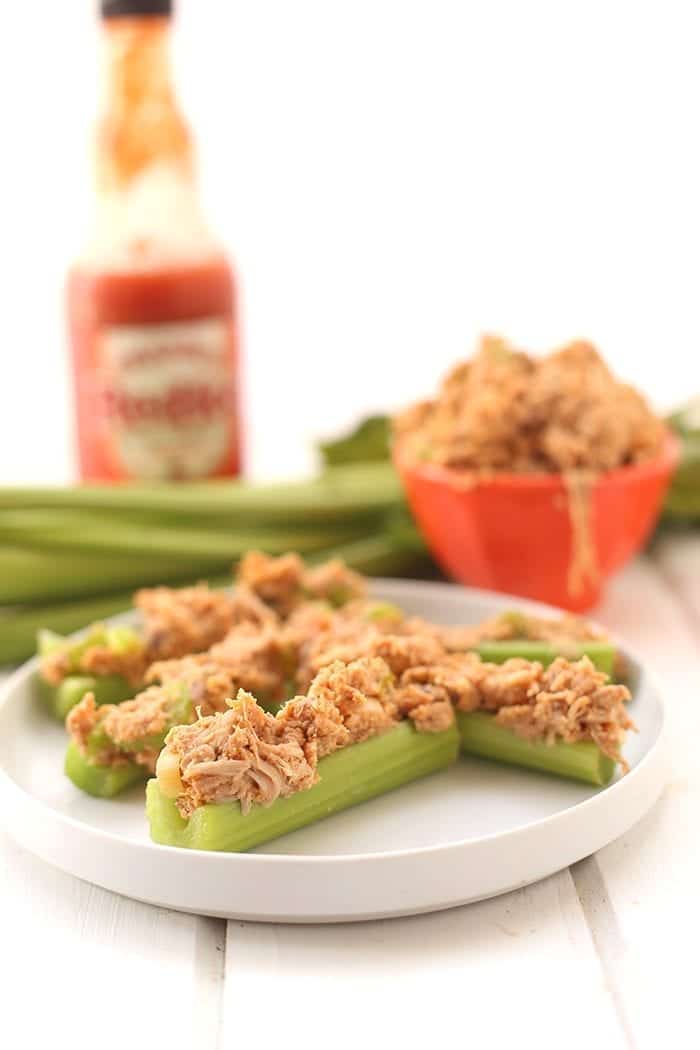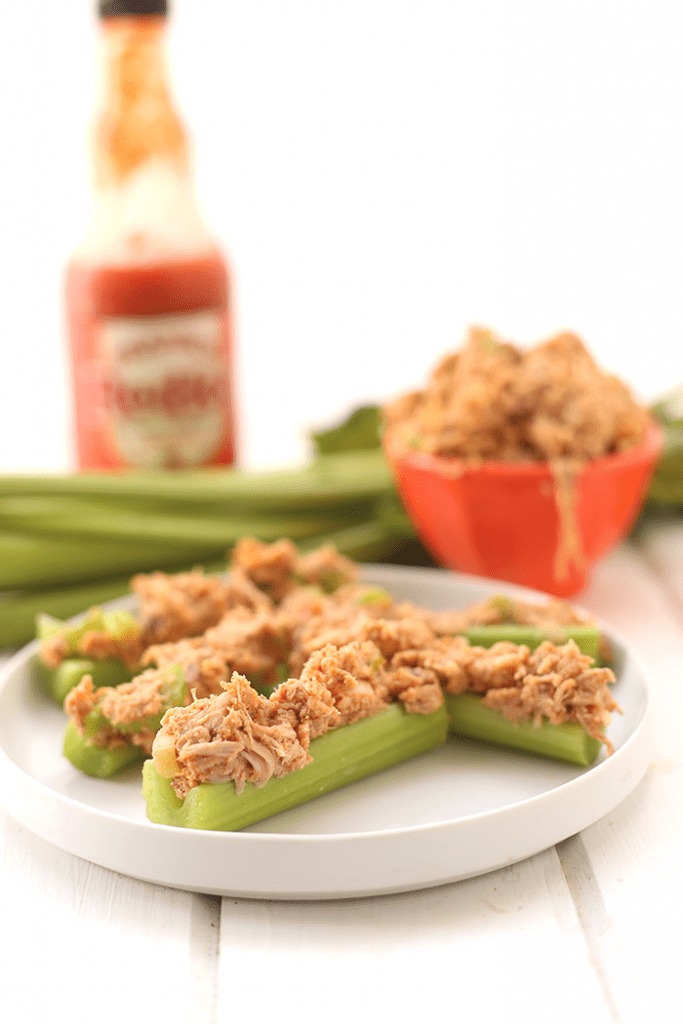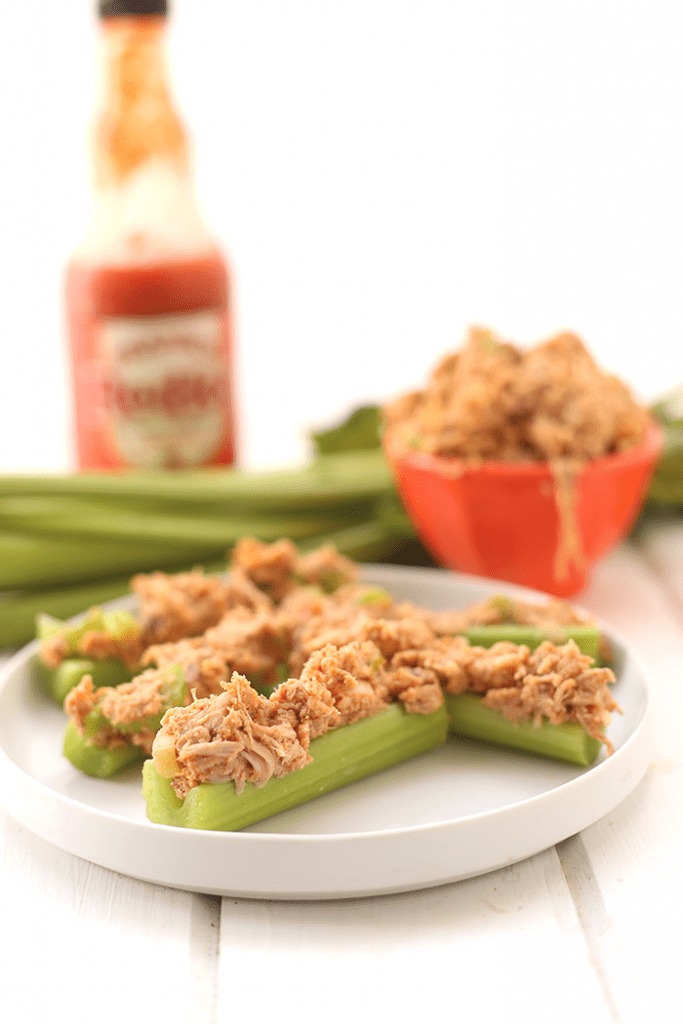 Curried Smashed Chickpea and Avocado Salad – This simple lunch recipe is ready in minutes. Ditch the mayo and meat and enjoy this healthy vegan lunch alternative!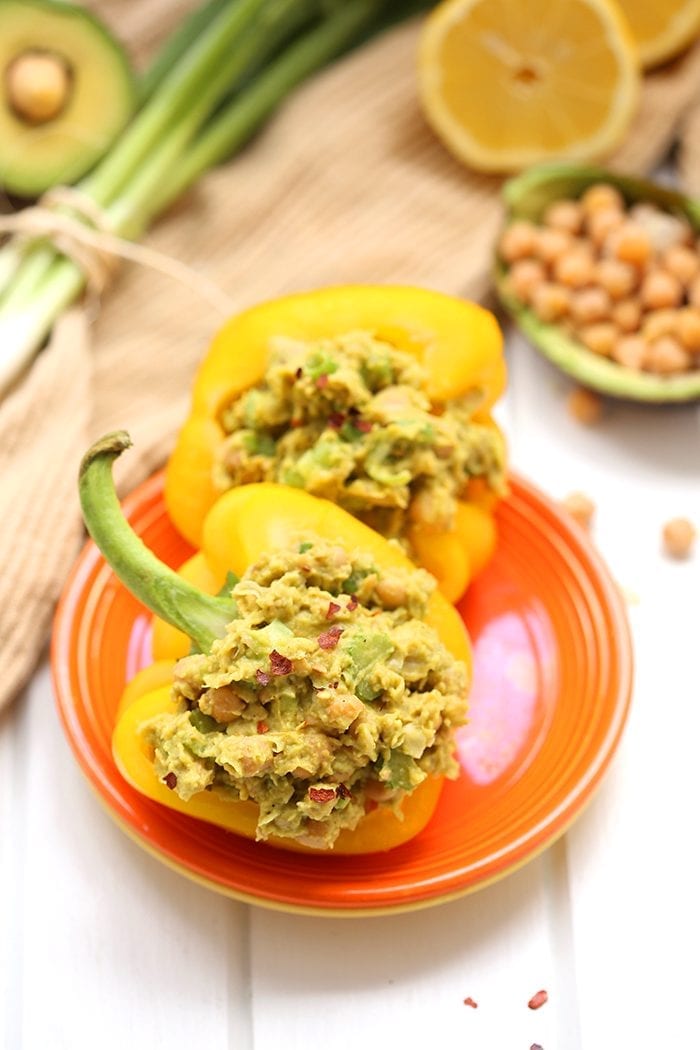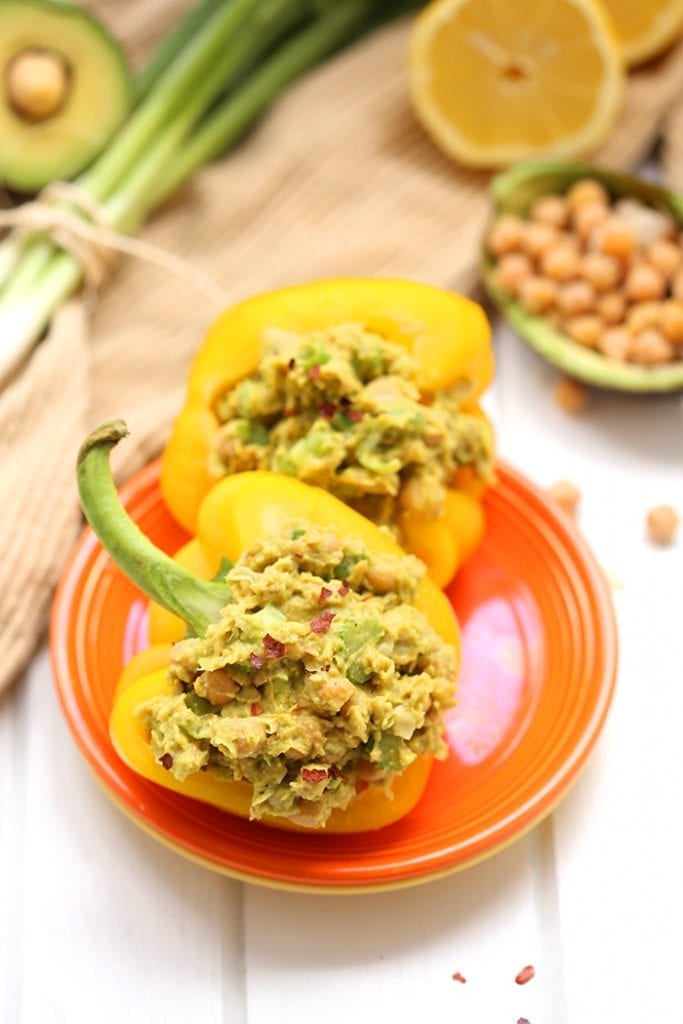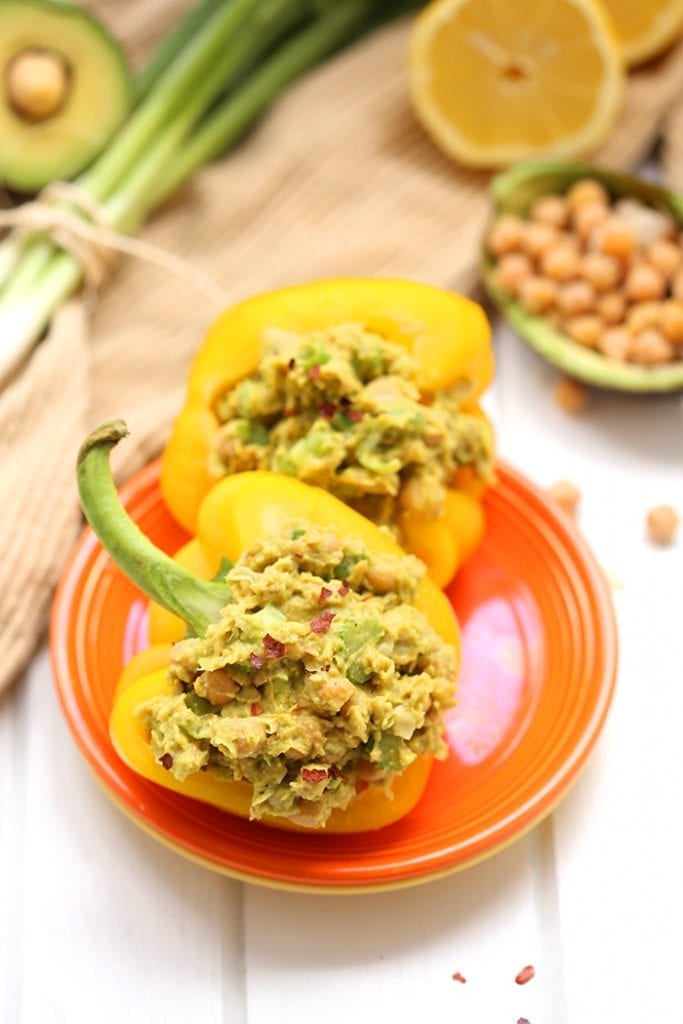 Teriyaki Chicken – A delicious Asian-inspired meal work from home lunch in just 20 minutes. Serve this teriyaki chicken with steamed broccoli and brown rice for a healthy lunch.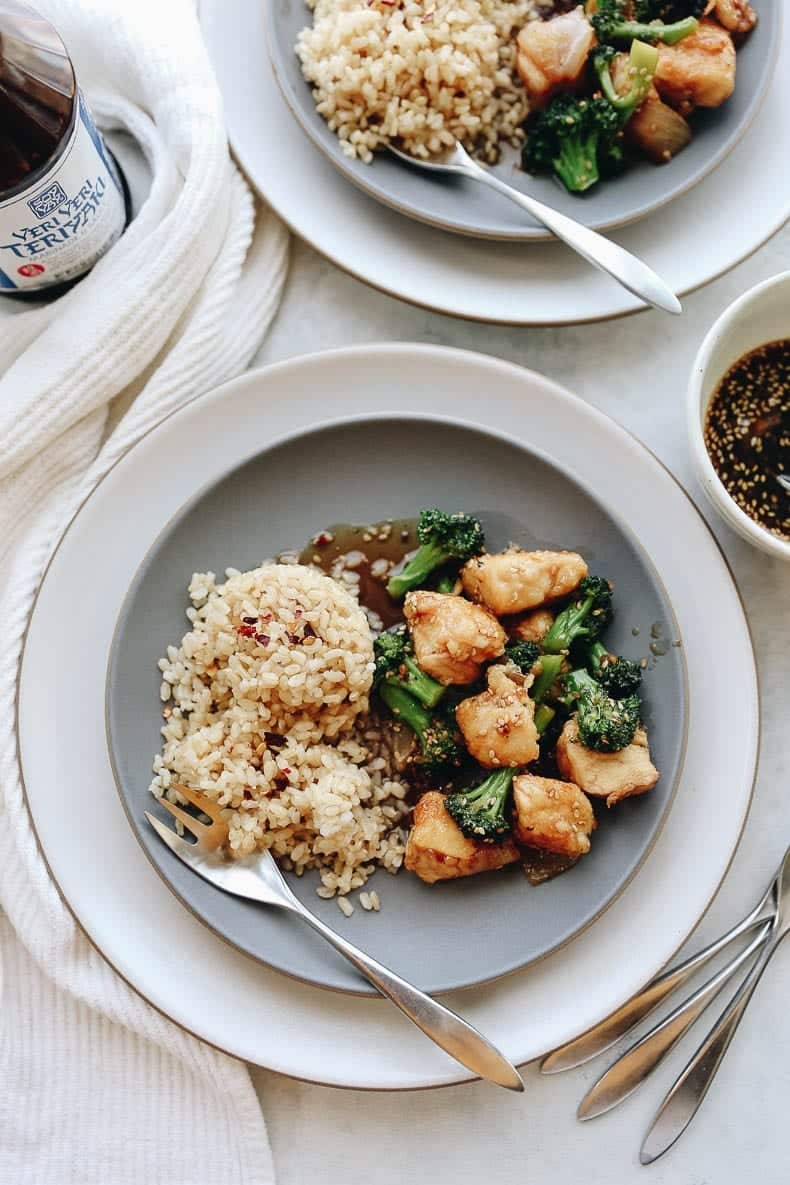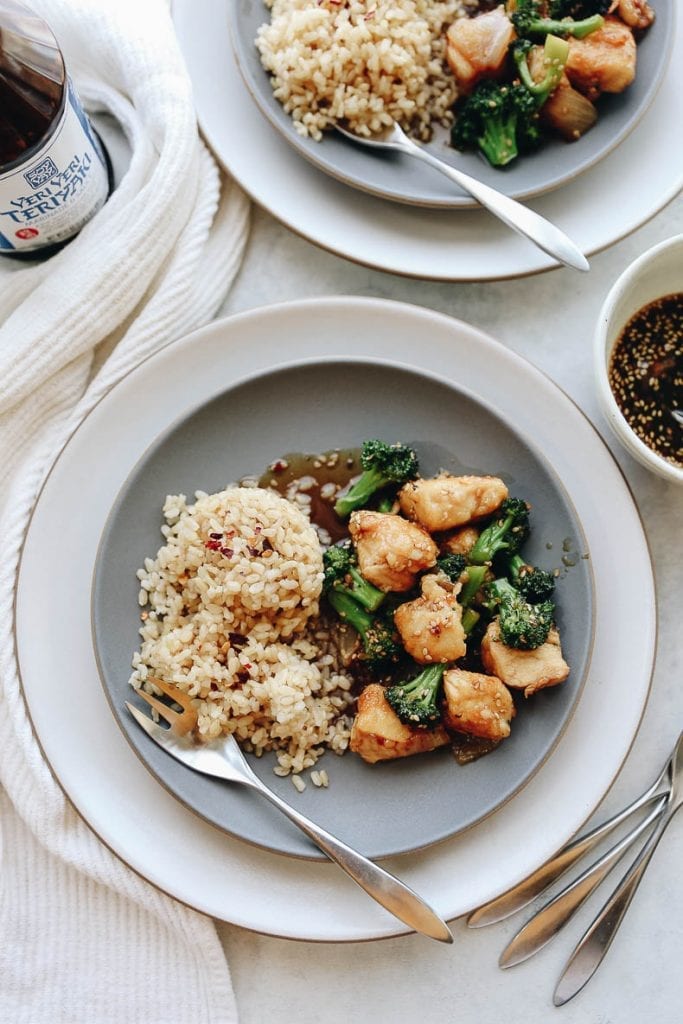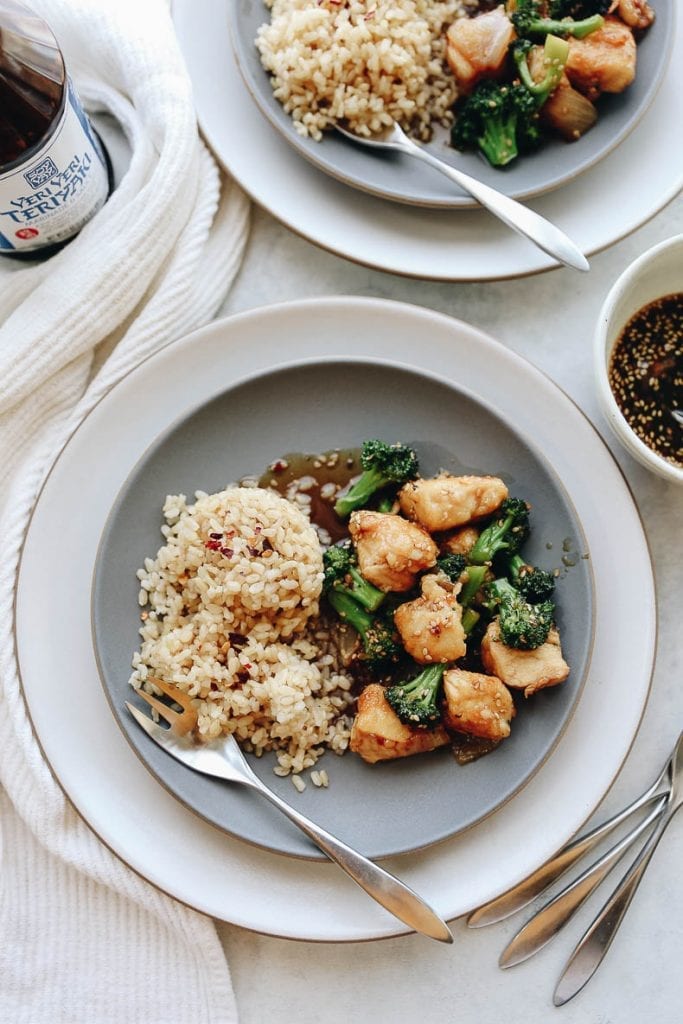 Mediterranean Orzo Salad– This simple and fresh Mediterranean Orzo Salad with Feta is perfect for a quick weekday lunch. Packed full of veggies and flavor this vegetarian dish is easily meal-prepped and will last all week or made day of even if you're short on time!
Like this work-from-home lunches? Check out my lunch archives to explore some more.
JOIN THE THM NEWSLETTER
Join 20,000+ members of the THM Community to get access to exclusive recipes, healthy lifestyle tips and behind-the-scenes news from our team!
Success! Now check your email to confirm your subscription.